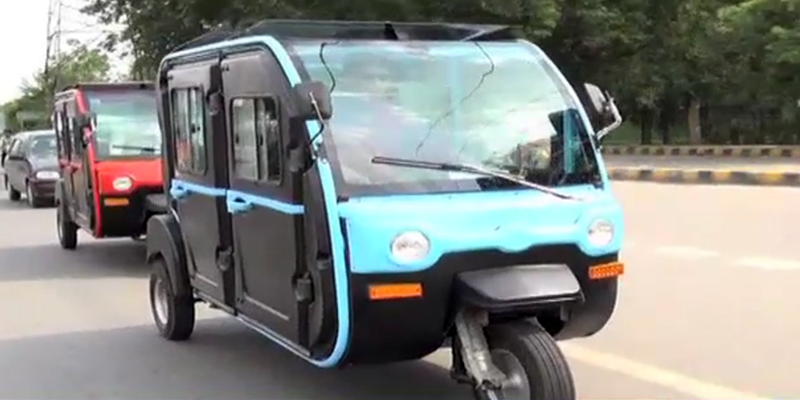 Air-conditioned Rickshaws have been launched in Pakistan. Yes! You read it right. In the scorching heat of summers who won't prefer a cool ride through the city. A local company of Pakistan has succeeded in manufacturing electrical air-conditioned rickshaws.
Lahore is the first city to experience such rickshaws in Pakistan. The price of each rickshaw is 2 Lac rupees. The electrical rickshaw has the ability to travel 10 to 200 kilometers if fully charged.
The year 2017 has been a good year for the rickshaw industry in Pakistan as rickshaws have been moderated and facilitated with modern technology. The KPK government has also planned to introduce solar and electrical rickshaws. The reason for introducing this initiative is to decrease air pollution.
Keeping in the mind that many people travel via rickshaw the ride-hailing services like Uber and Careem have introduced their rickshaws. Also the startup under the name of Travly has introduced its rickshaw services in Pakistan.
Japan has taken an initiative of importing the rickshaws as they have recognized that rickshaws are most common way of travailing for people. The Air-conditioned electric rickshaw which Japan is importing are manufactured by Pakistan's Sazgar Engineering.
Air-conditioned electric rickshaw is revolution in rickshaw industry of Pakistan.