Amazon Web Services Announces VPS Starting at $5 a Month
Posted On December 1, 2016
---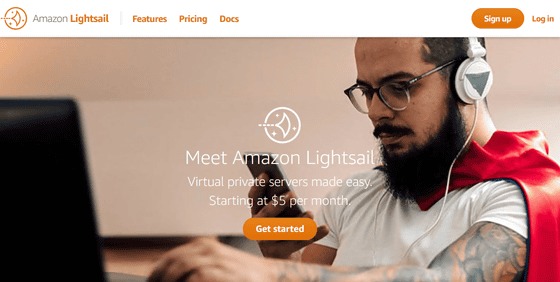 New Amazon Web Services VPS is now available only for $5 or less per month. Does not it sound great?
It was revealed earlier today that at the AWS Re: Invent conference the leading group Amazon Web Services announced their new virtual private servers which will be available for as low as $5 a month.
They have name their private severs as Lightsail. This is for all those people who are tired of contacting technician and dealing with issues. As a bonus you will receive 1 month of free usage if you chose the $5 package.
What's better? Its way of installation is even better.
You don't need to do any long hectic work. There are three simple steps you need to follow and you are done.
Ubuntu or Linux? The two options will be provided to you will have to choose one operating system
Then there will be simple questions asking you about details of storage and RAM etc.
Finally you just need to name your server and that's all.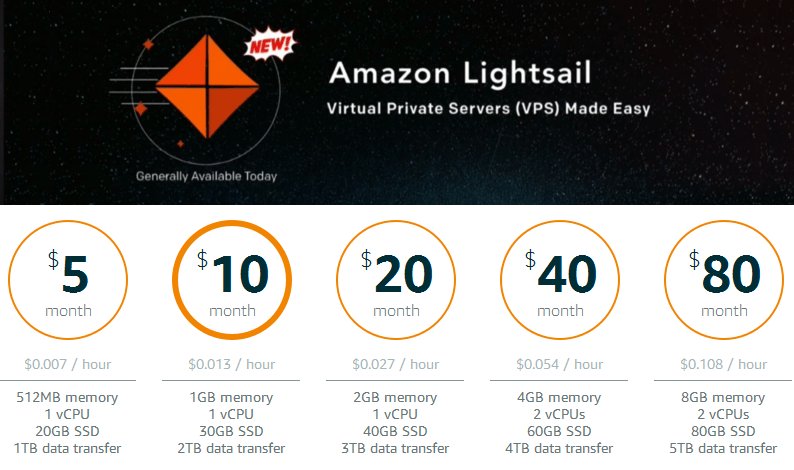 Other thing that is most important is the packages provided by a specific company. Before you plan to buy a Setup look at these so you can choose best. There are total 5 different packages you can choose
$5 per month, 512 MB memory, 1 core processor, 20GB SSD, 1 TB transfer
$10 per month, 1 GB memory, 1 core processor, 30 GB SSD, 2 TB transfer
$20 per month, 2 GB memory, 1 core processor, 40 GB SSD, 3 TB transfer
$40 per month, 4 GB memory, 2 core processor, 60 GB SSD, 4 TB transfer
$80 per month, 8 GB memory, 2 core processor, 80 GB SSD, 5 TB transfer
Along with these packages you get:
Static IP Addresses
Intuitive management console
SSH terminal access
SSH key management
DNS management
Server monitoring
Access to AWS services
For further details you can visit this page.
All the lads with good tech knowledge will surely try to get maximum benefit! Si what are you waiting for? Ready? Get set… Go here to get started with Lightsail.!
---