How to find iTunes Backup Password from Keychain
---
Life without phone is not imaginable in the 21st century as smartphones have replaced almost all possible gadgets of daily use. Smartphones are a blessing and if it's an iPhone you are blessed even a little more. There is a lot that a phone can store and manage.
Privacy is one of the concerns of the new technology life. It is important to ensure that all the data is kept safe. Moreover, there are times that your data gets deleted due to any reason and that surely gives you a mini-heart attack because all that data is important and memorable.
To every problem there is a solution. The phones offer a backup program where all your data can be preserved and recovered once lost.  There are several ways to do that.
iPhone users benefit from such programs a bit more because the data not only can be recovered but also is encrypted to ensure complete privacy. Here it is important to mention that rules and regulations apply to the process.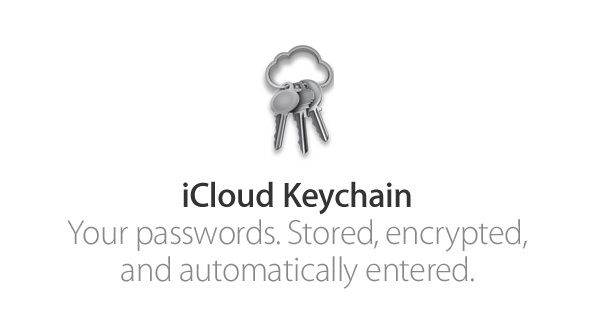 To encrypt your backup you need to tick "Encrypt iPhone backup". They will ask you to add a password of choice. One you have completed the process your backup is encrypted and you can free yourself from the tension of losing your data but if you somehow forget the password than there is nothing that can be done to recover iTunes backup. This will result in complete and permanent loss of data. Sounds horrifying but is true so remembering password is most important.
iOS devices offer a backup feature that is encrypted for everyone. It can be activated by choice. It ensures that your backup is safely protected by a password and encryption. If you have already used the option and forgot the password we are here to help you with easy recovery of your backup. This is not the case for everyone but a very few fortunate ones but giving it a try is always better than leaving it undone.
Keychain in Mac OS X is not used by everyone and the whole process circles around its use. The process can be started on the device on which the backup was initially created. If the user used iCloud Keychain and activated it primarily than it can be done through any computer using the same Apple ID.
So if you face any issue or you have to help a friend the following article is of great help. Let's get started with the basic program settings to first recover your password and then your data.
Find forgotten iTunes Backup Password from Keychain on Mac:
Hopefully you are one of those lucky people who pre-plan everything thus you have used Mac and saved your iTunes backup password to Keychain. If you can't confirm the fact here are easy tips to find out that whether the password has been saved or not.
The following steps are applicable to iPad, iPod Touch, or iPhone.
Go to Applications——–> Utilities——> Keychain Access.
Look at the right window of upper side where there is an option for search box. Type "iPhone backup".
Double click and wish that your password is saved.
The screen will show the option of show password. Tick the option and enter the administrator Mac password. This will show the lost password for your encrypted backup.
Note down the password or remember it if you can and afterwards close Keychain Access.
Congratulations! You have just recovered all your data.
Launch iTunes and enter the recovered password. If the data is restored you are lucky enough and if this does not work then keep guessing your password until you enter the right one.
Find Password Recovery Option and Conclusion

The only way to use your iPhone is to reset it to the factory default and forget about the lost data. Resetting means using the phone like a brand new. There is a chance that iCloud passwords are stored in Apple ID but it cannot be said with any authentication.
Towards wrapping up the article it is important to mention that this is one of the best ways to encrypt your backup if you are good at remembering passwords. It is better to write down your password so that you don't have to go through the stress of recovering it or losing your data.
Stay tuned for more.
---