Apple WWDC 2017: The 5 Biggest Announcements
---
Apple WWDC 2017: The 5 Biggest Announcements
On the occasion of WWDC 2017 Apple announced several updates. These updates were in products that list from iMac to iOS.
The CEO of Apple, Mr. Tim Cook took the stage to formally start the auspicious event. He welcomed all the developers who had gathered from 75 countries to attend Apple WWDC 2017.
The 5 most important announcements made by Apple at Apple WWDC 2017,  here are the five big announcements Apple made at WWDC 2017.
1) iMac and MacBooks have received major updates:
he changes have been in processors. Now iMax has the Kaby Lake processor of about 4.2GHz. It also comes with the Turbo Boost of 4.5 GHz. It comes with comparatively about double memory storage.
As per MacBook and MacBook Pro are concerned, their processor has been upgraded and provides faster SSDs. A new MacBook Pro has been launched that costs US $1,2999 and comes with 13 inch display.
According to  John Ternus the Apple's vice president of Hardware Engineering,
"With major updates to iMac, and a refresh of our MacBook and MacBook Pro lines, the Mac is stronger than ever."
2) WatchOS 4 has now become more powerful: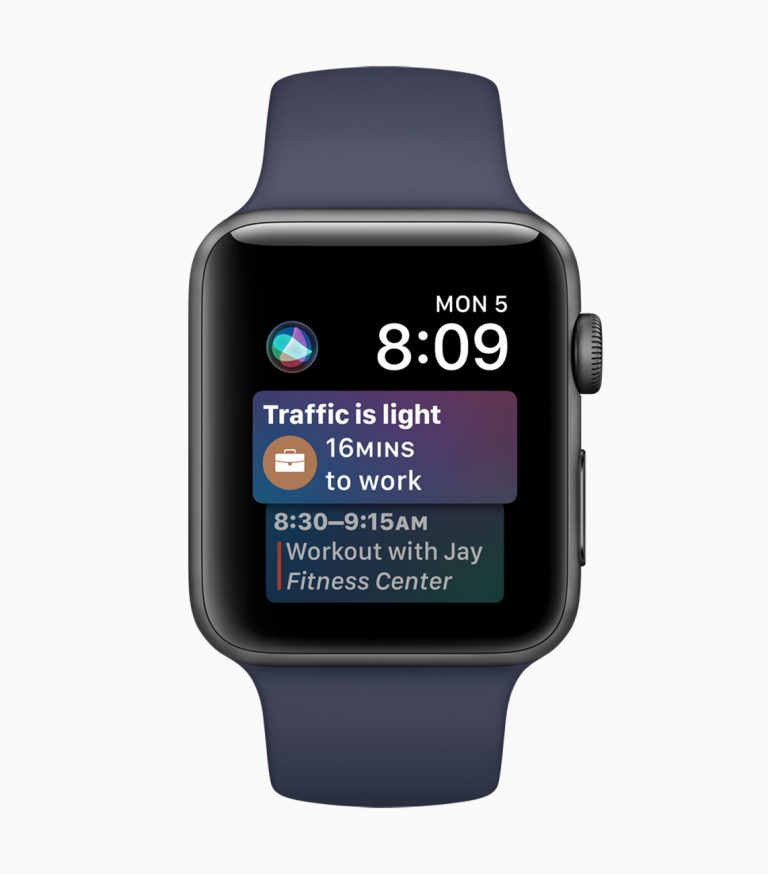 The Apple watchOS 4 is totally reformed. It comes with new exciting features and to talk about the first one, it comes with the Siri watch face. This feature allows the display of the the important information needed by users. The music experiences has been made much better and is totally changed. GymKit has been introduced to help in cardio workouts.
Apple's chief operating officer, Jim Williams said,
"Apple Watch is the ultimate device for a healthy life and is now more intelligent than ever with watchOS 4."
3) Apple unveils all-new App Store:
Coming to the Apple's app store. It has experienced major changes and has come out as the most efficient and lovable upgraded version. It allows efficient searching and is totally redesigned to show original and editorial versions. The app store updates its self everyday that allows the shuffling of new stuff.
Philip Schiller, who works as Apple's senior vice president of Worldwide Marketing mentioned,
"Together with our incredible developer community, we've made the App Store the best app platform in the world, and more than 500 million unique customers visit it every week."
4) New iOS 11 brings powerful features to iPad and iPhone:
iOS 11 has  been introduced into the mobile world. It has made iPhone and iPad more decent and classy. iOS 11 is so far the most powerful and greatest software update. It enables efficient multi tasking in the devices.
"With iOS 11, we're delivering the biggest AR platform in the world, and it's available for developers to begin building AR experiences using ARKit for hundreds of millions of iPhone and iPad users,"
said Craig Federighi, Apple's senior vice president of Software Engineering.
5) New MacOS "High Sierra":
MacOS High Sierra is the most updated desktop operating system. The apps have been refined and brought in the best possible condition for the users.
The new system delivers new core storage, video and graphics technologies that pave the way for future innovation on the Mac.
According to Craig Federighi, theApple's senior vice president of Software Engineering,
"macOS High Sierra delivers important forward-looking technologies and new opportunities for developers wanting to tap into the power of machine learning and create immersive VR content on the Mac,".
---
You may also like