Buy Your Daewoo Express Bus Tickets Through JazzCash
Posted On February 11, 2017
---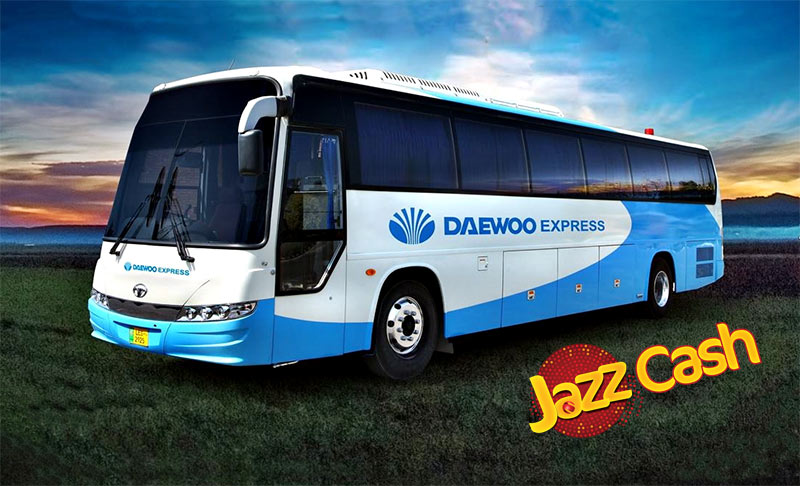 Daewoo Express and JazzCash are reported to have partnered to provide customers with service of digital payment for reservation of ticket.
The agreement featured a service through which travellers can pay for the tickets by JazzCash.
It is really easy to use the service. The service can be availed in many ways. One of them is using JazzCash as mode of payment on the official website of Daewoo. The other method is by Daewoo's UAN (111-007-008), you will receive booking number by a SMS and then you can pay with mobile or through visiting a nearest JazzCash retailer.
After reservations, at Daewoo stations the customers can visit JazzCash terminals to collect their ticket.
Aniqa Afzal Sandhu the Chief Digital & Financial Services Officer of Jazz said,
"This agreement allows Daewoo Express to offer payment convenience and security to its customers. Travelers no longer need to stand in long queues nor reach the station an hour or two prior to book their tickets. With a vision to digitize financial solutions, this is just one of the many partnerships we are in to ensure end users experience the benefits offered by digitization."
JazzCash is trying to bring change and promote digital financing. JazzCash partnered with Daraz.pk with aim of provide convenient service to customers. It is trying its best to facilitate people of Pakistan
---
You may also like