IBM Closes Landmark Acquisition of Red Hat for $34 Billion
---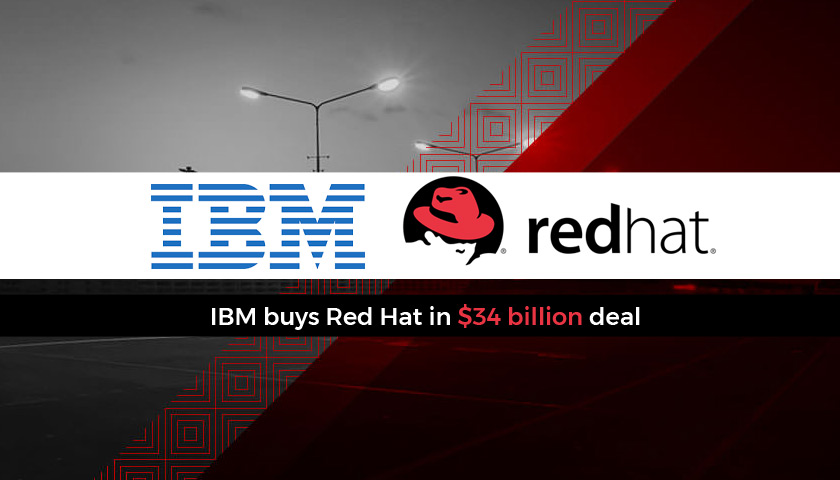 Landmark Acquisition of Red Hat
The 108-year-old International Business Machines Corp IBM has acquired open source, cloud software business Red Hat for $34 billion in cash and debt.
The acquisition of Red Hat marks the close of IBM's largest deal ever. It's one of the biggest in U.S. tech history.
IBM says that Red Hat will stay under the watch of CEO Jim Whitehurst, with Whitehurst joining IBM's senior management and reporting directly to IBM CEO Ginni Rometty.
IBM paid $190 a share for Red Hat in cash, for a total equity value of about $34 billion, the company said in a statement Tuesday. The deal was originally announced in October, when the companies said IBM would buy all shares in Red Hat for $190 each in cash.
The hurdle in the deal is whether Red Hat's open source developer community can successfully integrate into IBM, which has a deeply settled corporate culture. In order to streamline the transition, Red Hat will maintain its headquarters in Raleigh, North Carolina, and the company will be run as a distinct unit within IBM, controlling their own sales unit, contracting and terms and conditions.
---