Jovago.pk Hosts Hotel Awards to Promote Tourism Industry Pakistan
Posted On December 17, 2016
---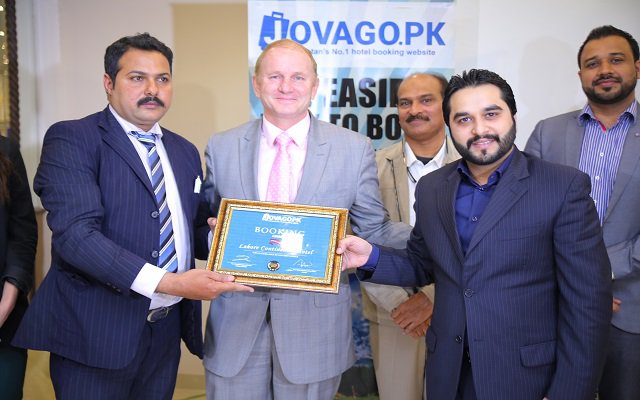 Hotel business is working a lot. Everyone who can afford would love to invest in such businesses because hotels that are of standards never shut down. Javago.pk knows how important the hotels are and with their increasing popularity it has introduced for them Hotel Awards to support Tourism Industry Pakistan.
This is not the first time but these are second awards by Javago.pk. By organizing this award Javago aims to encourage travel industry of Pakistan.
The awards were based on different categories like Customer Choice Awards Booking Awards Best Hotel Partner Award Rising Star Award Best Partner Award These awards are going to be given on basis 9f service they provide along with the ratings.
Ms. Tina Wang who is the Managing Director of Javago.pk said during the event that,
"Jovago.pk endlessly aims to create initiatives beneficial for the entire travel industry of Pakistan, that will not only promote domestic tourism but also generate great revenue, therefore boosting the economic sector of Pakistan. By educating travelers how to comfortably book their accommodations at the best rates, we want to make it simple, secure, and convenient for travelers across Pakistan to experience the beauty that our country has to offer. It is an honor to work with all of our exceptional hotel partners and furthermore, we congratulate the award winners on their achievement."
The event was conducted on 14 December 2016.
Mr. Ahmer Mallick who is MD Tourism Development Corporation of Punjab Tania Qureshi, Deputy Director Media & Marketing, Walled City of Lahore were present at the event as Guest of Honor and Chief Guest respectively to grace the event with their worthy presence.
Here are the categories of awards presented to hotels based on their performance and reviews:
   Customer Choice Awards  
   Booking Awards
   Best Hotel Partner Award
   Rising Star Award
   Best Partner Award
It was a good step to support and promote tourism industry Pakistan.
---
You may also like