UC Browser partners with QMobile for the best user and Internet experience
---
T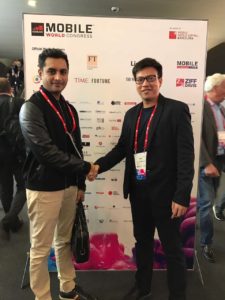 he trending UC browser is yet in news. According to the buzz the UC Browser and Qmobile have partnered. It is true and the reason is that UC Browser has gained immense popularity with in the past few weeks.
Alibaba Mobile Business Group has initiated UC browser and in no time the browser has become the 2nd most used mobile browser in Pakistan. It has market share of 25%.
Qmobile is yet another leading brand in the category of smartphones. It shares 50% of market. The two leading names have joined hands to provide better and faster internet connection for internet users in Pakistan.
Zeeshan Yousuf the Director of QMobile mentioned,
"We are glad for this collaboration. We keep trying to improve smartphone configuration, not only for the hardware, but also for user experience. And this partnership with UC Browser is a leap forward for enhancing user experience."
Mobile World Congress was held in Barcelona on 1st March and has proved very fruitful for the UC browser and Qmobile. The two representatives from the two groups met at the event. Zeeshan Yousuf represented Qmobile as he is the Director of Qmobile and the GM Global Traffic and Promotion of Alibaba Mobile Business Group, Robert Bu, represented UCWeb.
Robert Bu, GM Global Traffic and Promotion, UCWeb, Alibaba Mobile Business Group on the occasion said,
"The all-round strategic partnership also revolves co-marketing campaigns benefiting mobile internet users. We believe this collaborative effort has a potential to contribute to the development of mobile internet usage in Pakistan."
Recently, Shahid Afridi, was selected as brand ambassador for the UC Browser for PSL 2. The authorities kept in mind the undying passion for cricket of Pakistanis. UC Browser partners Qmobile means that there will be benefits for everyone.
Included in the contract UC Browser partners Qmobile, that the UC browser user can play an online game that will have an endorsement of Shahid Afridi and get a chance to win QMobile from 3rd to 8th March 2017.
UC browser is famous for its browsing and downloads speed and QMobile is famous for its elegant and reasonable smartphones. The partnership between two can prove very beneficial.
---
You may also like