Dubai police deploys small robot cars to city streets
---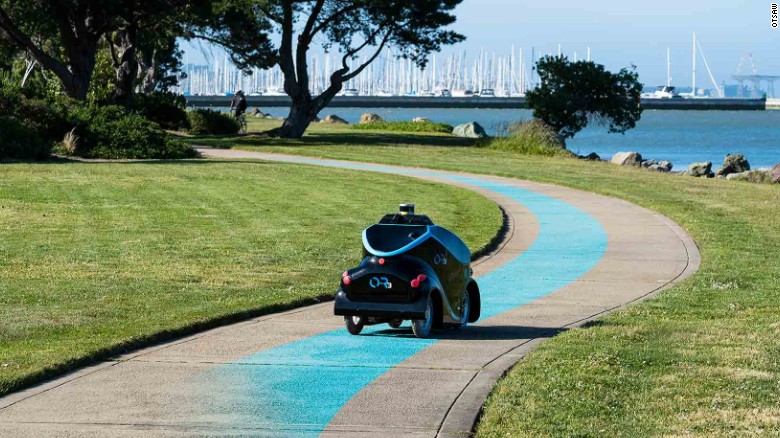 The most efficient police, Dubai police is unique in its own way. Police is planning to introduce police forces with self-driving patrol cars to enhance the security.
It is not the first time that it is trying its best to do so but Dubai police already has expensive and super-cars like Lamborghini and others that makes it more unique and out standing.
The Police plans to introduce such cars by the end of the year.
Recently, Dubai announced their aim of rolling out flying passenger drones in the summer.
The cars are designed such that they will move at their own and will detect criminals and risky activities that could prove dangerous for the lot. They will add up the security level.
The driver-less cars are the initiative of Dubai Police to maintain security in Dubai. This will be automated by the Dubai Police command room. The cars will also feature a companion drone.
The cars also has a bio-metric equipment installed that scans all the people it meets during its patrol.
The manufacturer for the equipment are based in Singapore. OTSAW Digital has used the robotic instruments such as a lidar, GPS, HD cameras, thermal cameras, laser scanners and many others to construct the equipment.
Dubai police aims to introduce a full robotic police force that does not include humans by the 2030. Towards its aim Dubai police has included one robot in its police force.
As the time passes it will be introducing more robots into the police force and Dubai will soon become the technology hub.
---