Nokia planning to launch dual SIM versions of Nokia 6, Nokia 5 and Nokia 3
---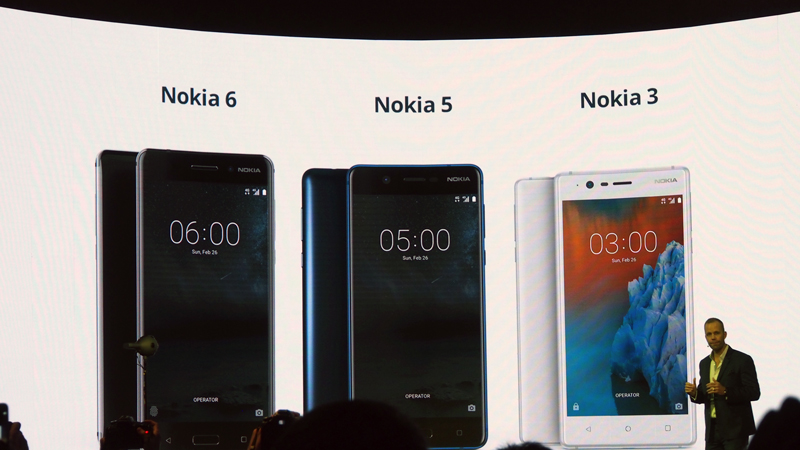 After huge success of selling out all available units in just 60 seconds in China, HMD global has decided to launch the Nokia's new flagship models all around the world in the second quarter of the year. During April to June Nokia 6, Nokia 5 and Nokia 3 will be available in the market with dual SIM variants.
After re-launch of Nokia 3310, Nokia has officially announced that all models of Nokia 6, Nokia 5 and Nokia 3 will have a dual SIM option which they are planning to launch globally in a couple of months.
They also confirmed that Nokia 5 and Nokia 3 will have dual SIM tray along with a dedicated micro SD card slot to extend the memory of the device, whereas Nokia 6 will have hybrid SIM option, which means that there will be no dedicated slot to insert the micro SD card.
If you want to increase the internal memory by using a memory card then you have to use the SIM 2 slot for this purpose. Hence Nokia 6 users can either use Dual SIM option with no memory card, or they can use a memory card with only single SIM option.
Most of the latest models from Samsung, Huawei and OPPO have hybrid SIM options only few models are available in the market which gives you option to use two SIM slots along with a dedicated memory card slot. But it is good to see that two out of three models of Nokia will have dual SIM option as well as dedicated slot to insert the memory card.
Nokia also confirmed that all new models of Nokia, no matter if it is single SIM or dual SIM, will have Android Nougat out of the box, and updates to next android dual SIM versions will also be available for these models. Also these mobiles will be available unlocked in most of the international markets including United States.
Asian market is the ideal place for Nokia to boost its sale by providing Dual SIM mobiles (with or without dedicated card slot) and providing unlocked versions as most of the mobile users in India, Pakistan and Bangladesh loves to use dual SIM unlocked phones.
So let's see when HMD Global is launching the dual SIM versions in Asian market as there are many users waiting for the arrival of Nokia mobiles in Pakistan.
---
You may also like