Pakistani astrophysicist Dr. Sarwar Naqvi passes away at age 77
---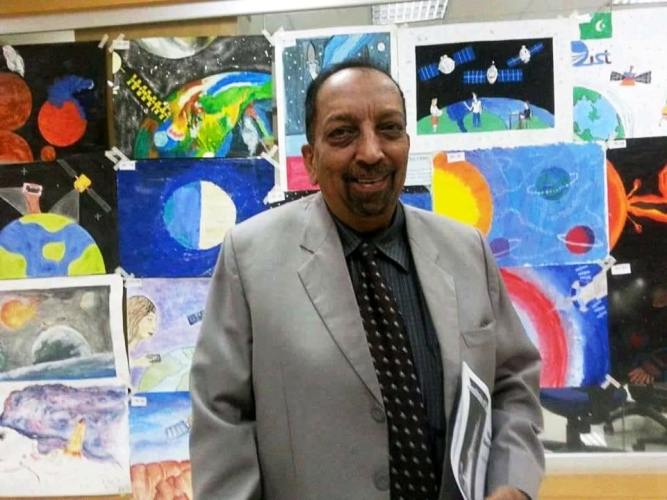 Dr. Syed Sarwar Naqvi. A Pakistani astrophysicist, who has been associated with NASA passed away and almost nobody noticed in Pakistani media. He died on 25th May, 2018 at his  Ancestral city "Kabirwala" in Pakistan. At the time of death his age was 77.  He was spending retired life in Kabirwala. At the time of death he left 3 sons.
He worked with famous astronaut Neil Armstrong. Dr Sarwar Naqvi was part of Neil Armstrong team, due to their hard working teamwork, Neil Armstrong became the first man to step on the moon.  Later he came back to Pakistan and served as the Professor at Institute of Space Technology Pakistan, as well as he has spent most of his career working at the Space Technology programs in different capacities.

The National Aeronautics and Space Administration (NASA) is a dream place for every Science enthusiast.
Dr Sarwar Naqvi has worked in Space Vehicle Trajectory Optimization, provided systems engineering support for flight software development and verification for the U.S. Space Shuttle and also served as IBM team leader for ascent flight software verification for the U.S. Space Shuttle.
Dr. Sarwar Naqvi was B.Sc Honors (Aeronautical Engineering) Field Of Study Aerospace, Aeronautical and Astronautical Engineering. He graduated in 1965  from Queen Mary, University of London.
After that he did MS and then PhD in Aerospace Engineering from Rice University (1968 – 1971).
Dr. Sarwar Naqvi was passionate to lead Pakistan's Space Program and bring it to the level of other advanced countries particularly through appropriate human resource development to minimize Pakistan's external dependence in this specialized field; i.e., create an indigenous knowledge base in space technology for Pakistan.
---