PITB to help digitize Nigerian Hajj operations
---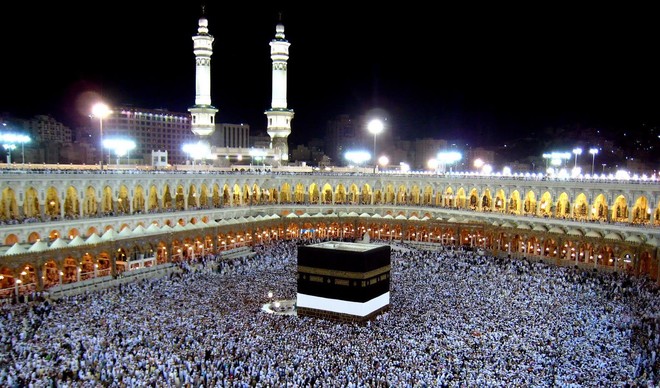 Online Pilgrims Registration has been launched in Pakistan. The step was taken on the recommendation of  National Hajj Commission of Nigeria (NAHCON). The initiative was taken by Punjab Information Technology Board (PITB).
The system is designed such that it will automate all the Hajj operation in Nigeria.  This kind of deployed and online system is first time introduced in any West African country.
National Hajj Commission of Nigeria and the Ministry of Religious Affairs and Interfaith Harmony of Pakistan had a meeting and as a result the Online Pilgrims Registration was setup. NAHCON wished to use technology to deal with Hajj operations. These kind of online Hajj operations are already running across Pakistan smoothly.
When Pakistan first launched online system for Hajj operations, it was widely appreciated.  It eased the activities of Hajj for the people.
This year 95,000 people from Nigeria will be blessed to perform Hajj. Government will arrange the visit for 75,000 people. The rest 20,000 people have decided to choose private arrangement to perform Hajj.
Nigerian delegation visited Pakistan's Hajj Mission located in Makkah. The delegation witnessed a friendly attitude and thus were impressed by the serving of PITB platform.
After their visit, in March, a delegation was sent to Nigeria by PITB, this year. The delegation worked and researched the factors to start a similar program in Nigeria.
The information was based on four points:
1) A system of registering the pilgrims,
2) A means of selecting the pilgrims,
3) Hajj flights,
4) Camps and other details.
In May 2017, PITB introduced the Nigerian online system for Hajj arrangements and activities. A delegation from Pakistan trained the five master trainers in Nigeria to use the program. Those five trainers will further train the officials located in 36 states and 776 towns of Nigeria.
PITB is working on a system to register complaints by users during the Hajj Operations.
This platform is really appreciated in Pakistan and has been working for the ease of pilgrims.
---
You may also like