She Loves Tech Global Startup Competition for Female Entrepreneurs is Open Now
---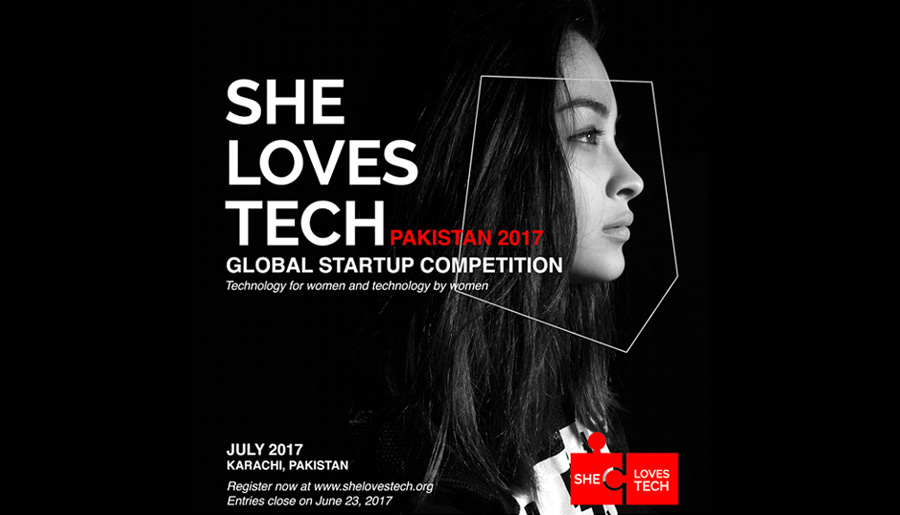 Pakistan is all set to welcome the globally famous 'She loves Tech' competition in the monsoon dominated month of July, thanks to CIRCLE, i.e. a 'female-based Economic inclusion' social enterprise.
The enterprise is aimed at harnessing women leadership skills by advocacy, research and capacity building initiatives including Women and Business chapters in three cities.
The Competition would provide a once in a lifetime chance to the female entrepreneurs of Pakistan by providing them an opportunity to showcase their ideas and garner support for it by encouraging global investors. Even if it's not the scenario, with most, the plan would provide character development, bridge the gender gap and encourage women entrepreneurship.
The winning team in She Loves Tech competition would enjoy even greater benefits. It would be provided an opportunity to appear at finals of the competition in Beijing and to attract affiliates of the competition, including Teja Ventures. The finals would feature individuals from places such as Canada, China, Germany and many others.
You can also be a part and enjoy all these facilitation in She Loves Tech 2017 Startup Competition. The entries are open and would remain so till 23rd June 2017. So hurry up before it is too late! Apply here.
---
You may also like