WhatsApp Rolling Out Easy To Use Call-Links Feature
Posted On October 19, 2022
---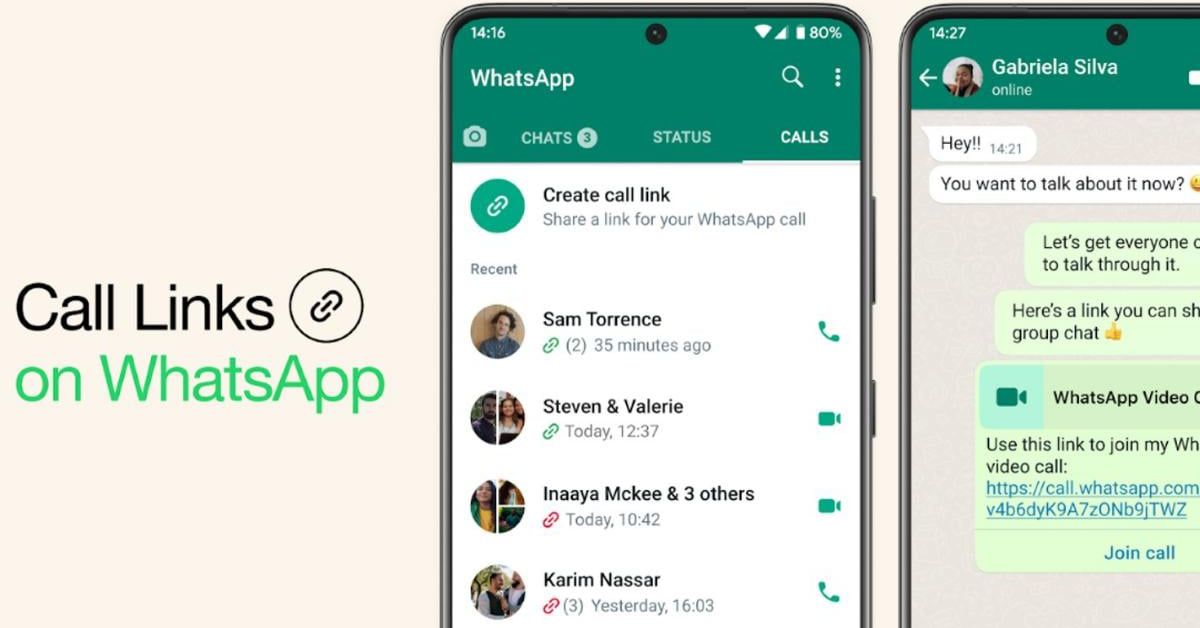 The new feature that WhatsApp is providing will make audio and video calling simple for its Android users. Users will soon be able to share a direct link to a call thanks to a new feature being introduced by WhatsApp. It will be simpler to keep in touch with friends and family. This week, WhatsApp will launch the Call links function. It is accessible via a banner at the Calls tab's top. Users of WhatsApp must download the most recent version of the application in order to test the Call Link function.
Mark Zuckerberg, CEO of Meta-Facebook and the most recent parent company of WhatsApp, spoke earlier. introduced the function on social networking and online social media platforms.
He introduced the feature by adding that WhatsApp users will be able to share a link to a call with just a "simple click." 32 people can join together to share a call. For Android and iOS users, the option was blocked, but the cause of this is unknown.
Mar Zuckerberg noted that WhatsApp had started to rival Google Meet, Microsoft Teams, and Zoom due to its increasing call capacity. The caller capacity of these rival programmes is substantially higher (100 for Google and Microsoft Teams and 300 for Zoom). They may not be the first choice for billions of people though because they have drawbacks like call time restrictions for consumers who use them for free. WhatsApp does not outline any time restrictions for calls, which could affect how it is positioned.
One of the best free video calling apps for small teams and personal networks once the capability is broadly available. The most recent edition of a social messaging application now includes the modern feature, which lets users build a call connection. You can view the option on the calls tab to see if the feature is available. If enabled, you will see a "create call link" button, indicating that you can begin making shareable call links.
You can choose to make an audio or video call from this point on. If more than two participants desire to join, you can also change it to a group call. The calls are also end-to-end encrypted, making it impossible for anybody else to join or listen in on the conversation. Users can also quickly send the links to the people they want to enter. Everyone on the call will be able to see the caller's phone number.
---
You may also like