Daraz gathers leading industry players for Black Friday 2017
Posted On November 1, 2017
---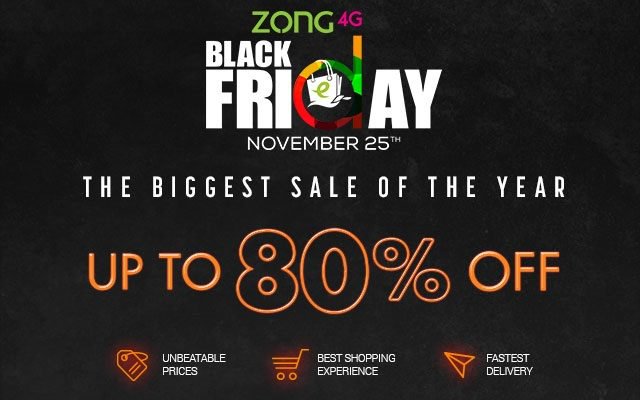 Daraz officially announced its Black Friday 2017 sale, offering discounts up to 86%. Co-Sponsored by Xiaomi, L'Oreal Paris, Unilever, Tarzz and Nestle, Daraz Black Friday is expected to be the biggest event of the year, going live on the 20th of November and running through a week of heavily discounted deals; flash sales and special offers. Each day of the 7-day mega sale event will see new categories unlock.
Daraz reveals that the big deal event that it pioneered in 2015 and bested in 2016 is going to get significantly bigger this year.
Bjarke Mikkelsen, CEO Daraz, said,
"We are proud to unveil our plans for this flagship sale event. In scale and magnitude, this is going to be huge. Black Friday isn't just a sale; it's an event, an experience. We're working days and nights to ensure customer expectations are met and exceeded."
Event structure and special offers
The Black Friday sale this year is a week-long event starting November 20.
November 20 to November 23, a new category will be unlocked every day; post November 24, everything will be on sale.
Daraz has also partnered with banks and payment gateways that are offering additional discounts to their customers.
This year's Friday event is also accompanied by an additional QR Code discount, that shoppers may scan in order to redeem an additional Rs. 500 discount on the Daraz app once the sale commences. The code has been sighted on flyers and billboards nationwide, generating palpable excitement three weeks ahead of the sale.
Other special offers include free Careem and Pizza Hut vouchers with every Black Friday order.
Daraz is keeping a closed lid on the precise mechanics of its Black Friday deals for now, but rest assured it will be the biggest retail event Pakistanis have seen to date.
To stay abreast with the latest news on the sale, sign up for the Daraz newsletter and download the Daraz app.
---
You may also like