PayFast Collaborated with DigiKhata to Enable Digital Payments
---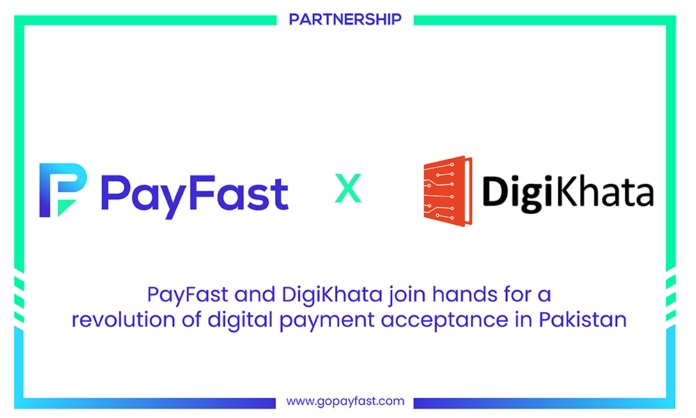 DigiKhata, a popular bookkeeping and accounting software, has teamed up with PayFast to provide users more payment options. DigiKhata users will be able to accept payments using the DigiCash function as a result of this agreement. In addition to bank accounts and mobile wallets, DigiCash can now be filled up with Visa, MasterCard, UnionPay, and PayPak Debit and Credit cards.
The State Bank of Pakistan has licenced and regulated PayFast as a fintech. It enables any company to accept online payments from clients in a variety of ways. Through industry standard fraud detection and PCI-DSS compliance, the service operates with the maximum security, limiting loss for its clients. PayFast allows any form of business to accept payments, including E-commerce merchants and retailers, freelancers, corporations, and any type of billing.
We're excited to welcome DigiKhata to our burgeoning merchant ecosystem and assist their customers with payment and banking issues. PayFast CEO Adnan Ali said, "They offer many options to their clients, and we are thrilled to work with them on their drive to digitise and disrupt Pakistan's commerce sector."
"We're thrilled to be working with PayFast as our online payment service provider. "Through our DigiCash function, we hope to improve the client experience and give multiple payment choices," stated Adnan Aslam, CEO of DigiKhata.
---
You may also like