Uber Pakistan join hands with SEED OUT to create extra income opportunities
Posted On February 24, 2017
---
Uber, a ride-hailing service that has always been in news for one reason or another. Recently, the ride-hailing service has partnered with Seed Out, a micro financing platform.
The partnership was finalized on 22nd February, 2017 and it aims to create a platform for job opportunities in Pakistan. It will do so by introducing 50 Seed Out rickshaws on Uber application. These 50 rickshaws have been given to the people of poor families so that they could earn their bread and butter.
The partnership was signed at an event and was signed by GM Uber Pakistan Safee Shah and Seed Out.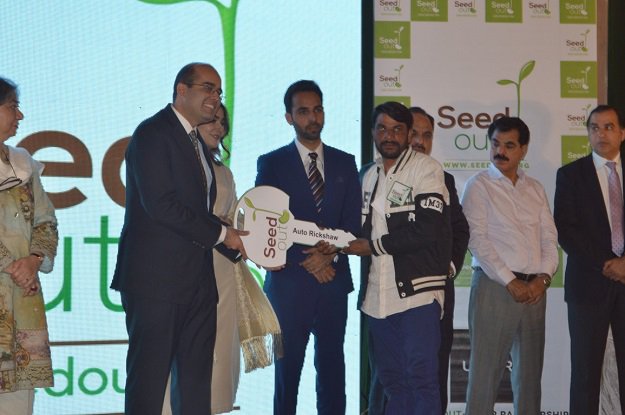 GM Safee Shah took the stage of launch event to say
"At Uber we are convinced that innovation and technology enables everyone to get around and makes cities better places to live, with a safe, affordable and reliable ride, at the push of a button with uberGO and uberAuto. We are proud of the great impact we have for riders, drivers and cities in Pakistan, taking very seriously our responsibility to contribute to the country and its citizens."
He further added,
"With collaboration like that of Seed Out we aim to do more in order to contribute to the hardworking and deserving people of Pakistan".
Uber Pakistan is a successful ride hailing service that is successfully running in 573 cities of six continents. Back in 2015, it was launched for the first time in Pakistan.
Seed Out is a micro finance online funding program that aims to create job opportunities and child education.
---
You may also like