Foodpanda signed MoU with Extreme Commerce to Promote Vendor Acquisition
---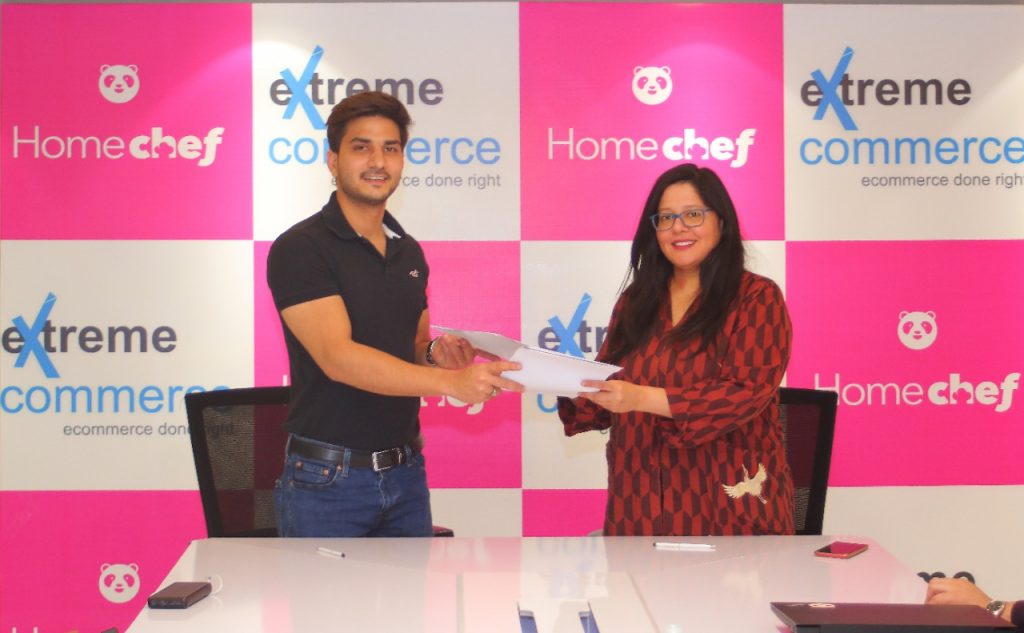 Foodpanda, Pakistan's biggest delivery app, has teamed with Extreme Commerce to increase vendor acquisition, where consumers may learn how to become a successful HomeChef with foodpanda, enhancing e-commerce possibilities.
To kick off this relationship, a signing ceremony was held at the foodpanda headquarters in Karachi. The event was attended by Ahsan Malik, Head of HomeChefs, foodpanda; Binte Fatima, Team Lead Restaurant Operations; and Kashif Jaffri, CGO, Extreme Commerce, as well as other dignitaries.
Through this relationship with Extreme Commerce, foodpanda hopes to enhance the HomeChef ecosystem in Pakistan. Ahsan Malik elaborated on the relationship, stating that it is in keeping with foodpanda's objective of equipping individuals with the necessary skills and assisting them in developing their professional ability.
"Our goal is to make Pakistan the global eCommerce hub by employing Extreme Commerce through both physical incubators and digital platforms to acquire new vendors and disseminate awareness through webinars and open houses," he said.
"We'll also be developing video content for their Video Boot Camp (VBC) platform to help grow and empower the HomeChefs ecosystem in Pakistan, as well as enable food entrepreneurship," Ahsan added.
"We are looking forward to collaborating with foodpanda to economically empower people and achieve financial and digital inclusion for bright individuals in the country," Kashif Jaffri, CGO, Extreme Commerce, stated during the event.
"Through our platforms, we will raise awareness and spotlight this initiative, as well as produce economic prospects for the masses," he continued. I believe that by working together, we can make a major difference in the communities where we operate."
---
You may also like