Online Education – ITU Partners with edX to become First Digital University of Pakistan
Posted On February 28, 2017
---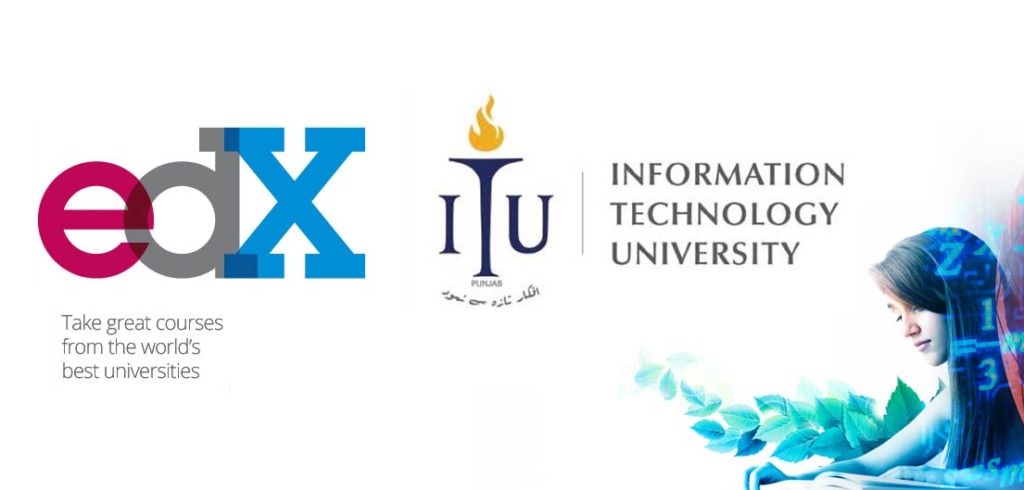 Recently a Memorandum of Understanding was signed between the Information Technology University and edX, the Massive Open Online Course.
According to the news the MoU signed between leading platforms stated that ITU and edX plan to open the first ever digital university in Pakistan.
The MoU also featured the integration of the ITU courses with those of edX programs thus a series of degrees will be formed for university.
The partnership means that ITU will integrate all new edX micro master programs from now.
The courses will be now available online and ITU will have the control over lectures and syllabus. Once a student completes the online course he or she will be awarded with a certificate by edX and the collaborating universities that include MIT, Harvard and Columbia etc.
Electrical engineering courses will also be included in online syllabus. The students of this course will be awarded grade and that will help them in their final degree of ITU.
The event was graced by respected personalities related to field of IT and teaching. These honorable people included the Vice Chancellor of ITU, Dr Umar Saif, and Professor at the Massachusetts Institute of Technology (MIT) and chief executive officer of edX, Dr Anant Agarwal. The both signed the MoU for Digital University Pakistan.
On the occasion the vice chancellor said,
"The collaboration with edX will allow Pakistani students to take courses from top universities in the world in their classrooms at the Information Technology University under the supervision of the ITU faculty members. This is the first of its kind partnership of edX with any university, in which online courses on edX will be integrated into classrooms."
Moreover, he told,
"We will be integrating edX micro-masters into masters' programs in data sciences and development economics from next year. Currently, our students of electrical engineering have been enrolled in the circuits and electronics course at the MIT through this partnership."
Professor Anant Agarwal also took the stage to stay,
"By leveraging technology and its university partnerships, the ITU is offering its students a blended learning environment focused on improved learning outcomes by combining the best of online education with classroom instruction. We are honored to partner with the ITU and to work together to further our shared mission of increasing access to high-quality education.
We hope this Digital University Pakistan will help to increase literacy level in the country and more graduates will intend to online free education.
---
You may also like