KeepTruckin Rebrands As Motive As It Shifts Focus To Automated Operations
---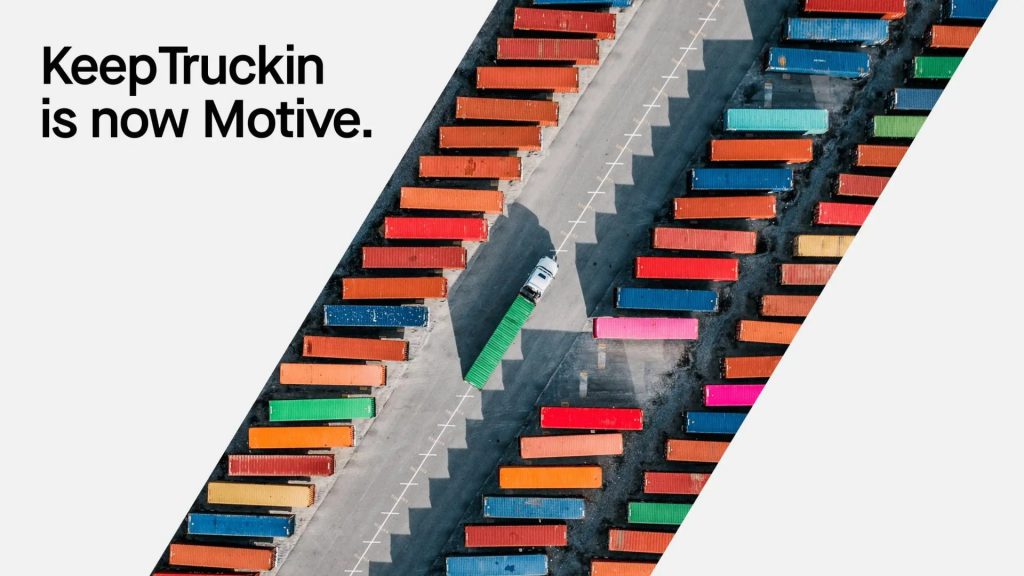 KeepTruckin Inc., a fleet management software firm, is rebranding itself as "Motive," an "internet of things"-based automation company, to better represent the reality that it is no longer only focused on the trucking industry.
The startup began with truck drivers' smartphone apps and electronic logging devices, which track their compliance with government driving time regulations. These gadgets connect to a smartphone app to create a digital record of a driver's driving hours that cannot be changed.
In recent years, however, it has extended into fleet management software, allowing headquarters to track fleets of trucks in real time. Its solutions use artificial intelligence to help drivers choose the optimal routes, and they can even automate processes like fuel tax reporting. It also sells a smart dashcam with AI-based safety capabilities that can identify behaviour linked to key occurrences, assisting drivers and fleet management in learning how to avoid such incidents.
The company has a large following, having recently raised $149 million in a Series D round of funding.
Although Motive's original customers were almost entirely transportation companies, that is no longer the case, according to the company. It now claims that their fleet management software is used in all sectors of the physical economy, including agriculture, manufacturing, construction, field services, and logistics.
Motive is also repackaging its technology with the launch of its Automated Operations Platform, in addition to the renaming. The new product is said to automate vehicle management and equipment tracking, driver safety, compliance, maintenance, expenditure management, and more by combining IoT hardware with AI-powered applications.
The new platform, according to Motive, is designed to provide organizations across industries with real-time visibility into their operations as well as AI-based automation of essential procedures. Motive's apps are designed to improve the safety, productivity, and profitability of physical operations by identifying risks, challenges, and opportunities for clients and automatically taking action.
Motive Chief Executive Shoaib Makani said, "Changing our name to Motive better reflects the diversity of consumers we serve and problems we address."
---
You may also like